Hot Deals For Hot Plates: Ideal Commercial Induction-Cooker Wholesale
Welcome to our blog, where we delve into the world of commercial induction-cooker wholesale deals that can ignite your culinary business to new heights. If you're a restaurant owner, caterer, or food service professional looking for top-quality equipment at affordable prices, you're in the right place.
In this article, we'll explore the benefits of commercial induction cookers, the advantages of purchasing them wholesale, and provide useful tips to help you make the most of these hot deals for your hot plates.
The Rise Of Commercial Induction Cookers:
Commercial induction cookers have revolutionized the way professional kitchens operate. Their efficient and precise heating capabilities have made them a favorite among chefs worldwide. With induction technology, electromagnetic fields directly heat the cookware, offering rapid and responsive temperature control. This enables chefs to achieve consistent and accurate cooking results, from delicate sauces to sizzling stir-fries.
Types of Commercial Induction-Cooker Wholesale: Concave Surface vs. Flat Surface
The concave surface commercial induction cookers offer a unique design that sets them apart from their flat surface counterparts. Here are the key features:
The cooktop is specially designed with a curved shape, allowing for better heat distribution and efficient cooking. The concave surface helps to ensure even heat transfer to the cookware, resulting in consistent and precise cooking results.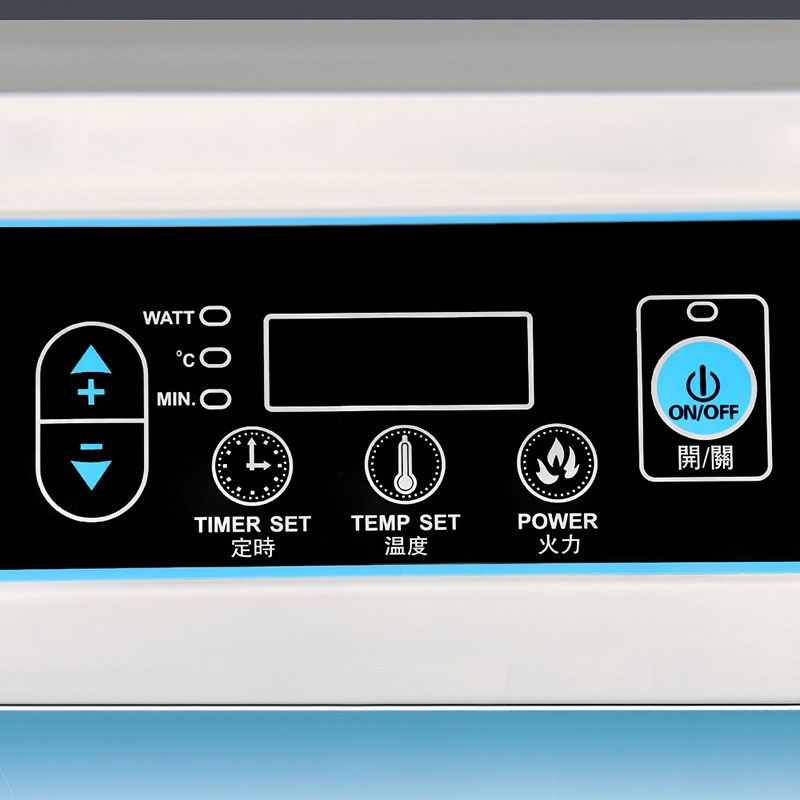 The concave surface induction cookers utilize intelligent imported electronic components that contribute to energy and power savings. This energy-efficient design not only reduces operating costs but also promotes sustainable practices in the kitchen.
 Thick Stainless Steel Body:
These induction cookers are built with a sturdy and durable stainless steel body. The thickness of the steel provides resistance to oil, high temperatures, and heavy loads, making them ideal for the demands of commercial kitchens.
Overheat and overvoltage protection mechanisms are integrated into the concave surface induction cookers to ensure the safety of both the equipment and the users. These safety features help prevent accidents and maintain a secure cooking environment.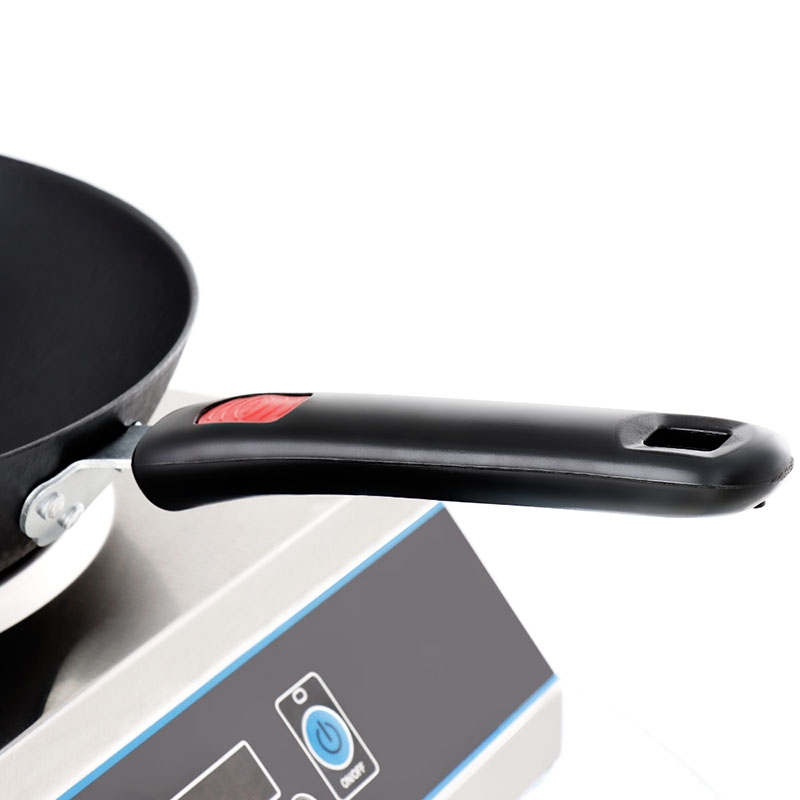 Flat-surface commercial induction cookers offer their own set of advantages and features. Here's what makes them stand out:
Unlike the concave surface design, flat surface induction cookers provide a sleek and uniform cooking area. The absence of curves allows for easy placement and movement of cookware on the cooktop, making it convenient for chefs to handle multiple pots and pans simultaneously.
The pure copper coil in flat-surface induction cookers ensures consistent and even heat distribution across the entire cooking surface. This enables chefs to achieve precise control over cooking temperatures, resulting in perfectly cooked dishes.
 Black Crystal Glass Surface:
The black crystal glass surface of flat surface induction cookers is not only visually appealing but also highly resistant to high temperatures, making it durable and easy to clean. Its non-slip and wear-resistant properties ensure stability and longevity even in the busiest kitchen environments.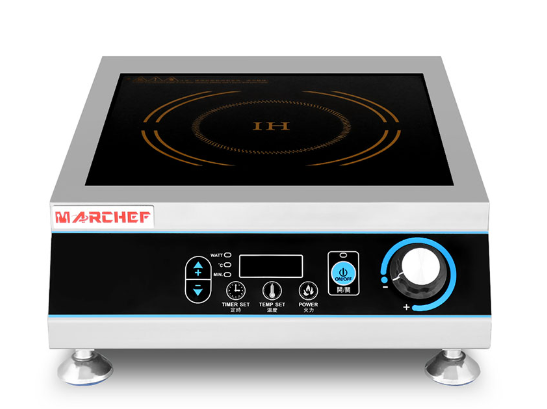 Unlocking Savings With Commercial Induction-Cooker Wholesale:
Commercial induction-cooker wholesale is a great option for any restaurant. They are energy efficient and they can be used in many different ways.
Purchasing commercial induction cookers wholesale brings a myriad of advantages to your business. Here are some of the advantages of commercial induction-cooker wholesale:
a. Cost Savings:
Wholesale purchasing allows you to buy in larger quantities, leading to significant cost savings compared to buying individual units. This is especially beneficial for businesses looking to equip multiple kitchen stations or planning for future expansion.
b. Access to Premium Brands:
Through wholesale, you can also personalize your branding through suppliers. For example, engraving your own restaurant's logo on the device, etc. This is a service that you can hardly get through other channels.
c. Comprehensive Product Range:
Wholesale suppliers offer a wide selection of commercial induction cookers, ranging from countertop models to full-sized ranges. This versatility allows you to find the perfect fit for your kitchen layout and operational needs.
d. Long-Term Support:
Reputable wholesale suppliers often provide after-sales support, warranty coverage, and spare parts availability. This ensures you can rely on their assistance if any issues arise with your commercial induction cookers.
Choosing The Right Wholesale Supplier:
When you are looking to buy from a commercial induction-cooker wholesale supplier, it is important to know what to look for in a company. There are many companies out there that provide these products and it can be difficult to differentiate between them all.
The following is a list of things to look for when choosing the right commercial induction-cooker wholesale supplier:
Reputation and Reliability:
Research and choose a wholesale supplier with a solid reputation and a track record of delivering quality products. Check customer reviews, testimonials, and industry recommendations to gauge their credibility.
For example, MARCHEF, a commercial induction-cooker wholesale supplier with more than ten years of experience, can provide customers with curved or flat induction-cooker. Their products are widely sold overseas and are well received by customers!
Product Quality:
Ensure the wholesale supplier offers commercial induction cookers from trusted brands known for their performance and durability. Look for certifications and warranties that validate the quality of the products they provide.
Pricing and Discounts:
Compare prices and discounts offered by different wholesale suppliers to find the best deal. Don't forget to consider the overall value, including additional services like shipping and customer support.
Customer Service:
Excellent customer service is crucial when dealing with wholesale suppliers. Prompt responses, knowledgeable staff, and efficient handling of inquiries or issues can make your wholesale purchasing experience smooth and hassle-free.
Final words:
Hot deals for hot plates await those who venture into the realm of commercial induction-cooker wholesale. With energy efficiency, precise temperature control, and cost savings, these powerful cooking appliances are a game-changer for your culinary business.
By choosing the right wholesale supplier and embracing the benefits of commercial induction cookers, you can equip your kitchen with high-quality equipment while optimizing your operations.
Stay ahead of the competition and unlock the potential of your commercial kitchen with the ideal commercial induction-cooker wholesale deals.
Please feel free to contact our friendly reception staff for any product equipment questions!