The Best Hotel Kitchen Equipment To Make Your Life Easier
What's Hotel Kitchen Equipment?
Hotel kitchen equipment is the equipment used by a hotel or restaurant to cook, bake and store food. The requirements for this type of equipment are specific and can differ significantly from one hotel kitchen to the next.
The equipment found in hotel kitchens varies widely depending on the size of the establishment and its cuisine. For example, a small family-run bed and breakfast might have just a few pieces of basic equipment while a large hotel chain may require dozens of specialized machines.
In commercial properties, particularly hotels and restaurants, the kitchen area is often separated from other rooms or spaces by being either small or sectioned off with physical elements like counters or walls. In industrial kitchens, there are usually large worktables with drainage channels underneath them. These allow sentinel staff to work safely while standing on the tables while they prepare food.
What Type Of Hotel Kitchen Equipment Do You Need?
If you own or manage a hotel, you know that the kitchen is a crucial part of your business. And when it comes to the kitchen equipment, there are two things that are essential: efficiency and safety.
Without the right kitchen equipment, you risk slowing down service, which can lead to unhappy customers and lost revenue. But with the right tools in place, you can ensure that everything runs smoothly and safely. So let's discuss the hotel kitchen equipment that you may need.
1. Food Processing Equipment
Food processing equipment is used to process food products. The equipment can be used to mix, cook, pasteurize, dry, and freeze foods. The type of food processing equipment needed varies based on the type of food being processed.
Food processors are used to cutting or chopping foods into smaller pieces. They can also be used to mince or grind foods into a fine paste. For example, 1500W Meat Grinders are used to grind the meat into a mixture that can then be formed into patties or sausages.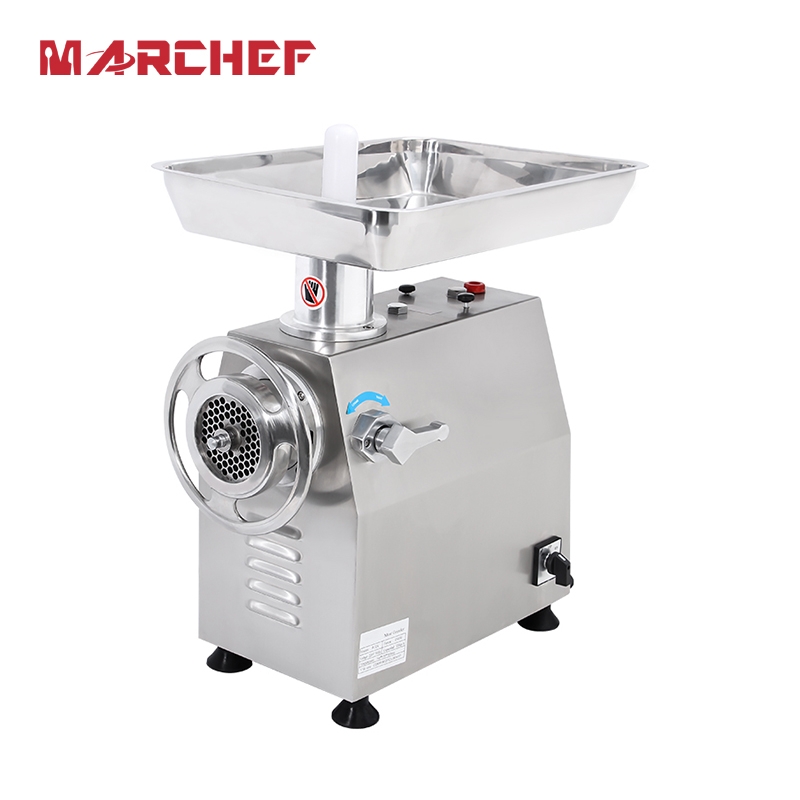 2. Cooking Equipment
This is an essential part of any kitchen, as it allows you to cook food and make sure that it's ready for serving. The cooking equipment will vary depending on what type of food you're going to be serving in your restaurant, but it's important that you choose something that won't cause any problems when it comes to cleaning up afterward.
This includes all the pots, pans, knives, and other utensils used to prepare food. Ovens can be used to warm up frozen bagels or cook french fries. In most cases, ovens are used for preparing baked goods.
Ranges are typically used for cooking large quantities of food. Some models come with two burners so that you can simultaneously cook multiple items at once. Ranges also come in different sizes, so make sure that you choose one that will fit into your kitchen space.
3. Storage Equipment
Storage is another important part of any restaurant or bar's kitchen, as it allows you to keep all your ingredients where they should be so they don't go missing or get damaged by people walking past them while they're working.
Storage equipment includes refrigerators and freezers, as well as shelving units so you can put all your ingredients away in one place rather than having them scattered around the room.
4. Packing Equipment
Packaging equipment includes vacuums and sealers that package finished products in bags or containers. These items are typically used when preparing meat cuts or other perishables that need to be stored without spoilage until they can be used by diners in restaurants or guests at hotels. This is important because it keeps your products fresh and it also makes them look good.
For example, MARCHEF Vacuum Machines can be used to package any type of food product, including meat, poultry, and fish. Vacuum sealers use a pump to remove air from a bag or container so it can be sealed with an adhesive strip or lid.
How To Choose The Right Kitchen Equipment For Your Hotel?
Buying kitchen equipment for your hotel is not as easy as buying one for home use. The first thing you need to do is understand what kind of restaurant you run and what kind of food you serve. Once that is done, you can decide on the type and quantity of your purchase. Here are some points that should help:
1. Consider Your Budget
The budget set aside for purchasing new equipment should be realistic and should take into account any maintenance costs that might arise later on.
2. Consider Your Customers
Know who your customers are and how they like their meals prepared. This will help you choose the right type of equipment so that they get what they want without much fuss or effort on their part.
3. Think About Aesthetics
If you want to attract more customers through aesthetics alone, then it may be worth investing in some good-looking equipment at a higher price tag than normal commercial-grade items would cost.
4. Consider Size And Quantity
The amount of space available in your kitchen will help determine how much equipment you can fit into the space. If there isn't a lot of room available, then you'll need smaller pieces that won't take up too much space on their own. However, if there's plenty of room for storage, then bigger items may be better suited for your needs.
5. Purchase High-Quality MARCHEF Kitchen Equipment For Your Hotel
When purchasing commercial kitchen equipment for hotels, it is important that you choose high-quality products as they will last longer and give better performance compared with low-quality ones. MARCHEF offers high-quality commercial kitchen equipment which includes refrigerators, stoves, meat grinders, ovens, etc. For more information, please feel free to contact MARCHEF.
Please feel free to contact our friendly reception staff for any product equipment questions!