Effortless Frying: Commercial Single Tank Gas Fryer Explained
Frying is a common cooking method in commercial kitchens, but it can come with its fair share of challenges. From maintaining consistent temperatures to ensuring food consistency and reducing cooking times, commercial kitchens require efficient solutions to meet high demand.
In this blog post, we will explore how a commercial single tank gas fryer simplifies the frying process, offering quick heating, precise temperature control, and ease of use.
Discover how this efficient kitchen appliance provides effortless frying solutions for businesses.
It Is A Good Idea To Prepare Some Gas Fryers For Your New Restaurant:
If you are planning to open a new restaurant, such as a casual dining restaurant, fine dining restaurant, or ethnic restaurant, it is a good idea to have some deep-fried dishes on your menu.
Deep-fried foods have an irresistible appeal that can enhance the menu and attract customers to your new restaurant.
Crispy and Golden Brown Exterior: The Magic of Texture
Deep-frying creates a delightful texture that is difficult to achieve through other cooking methods. The hot oil envelops the food, creating a crispy and golden brown exterior that adds a satisfying crunch with every bite. This irresistible texture enhances the overall eating experience, making deep-fried foods highly desirable.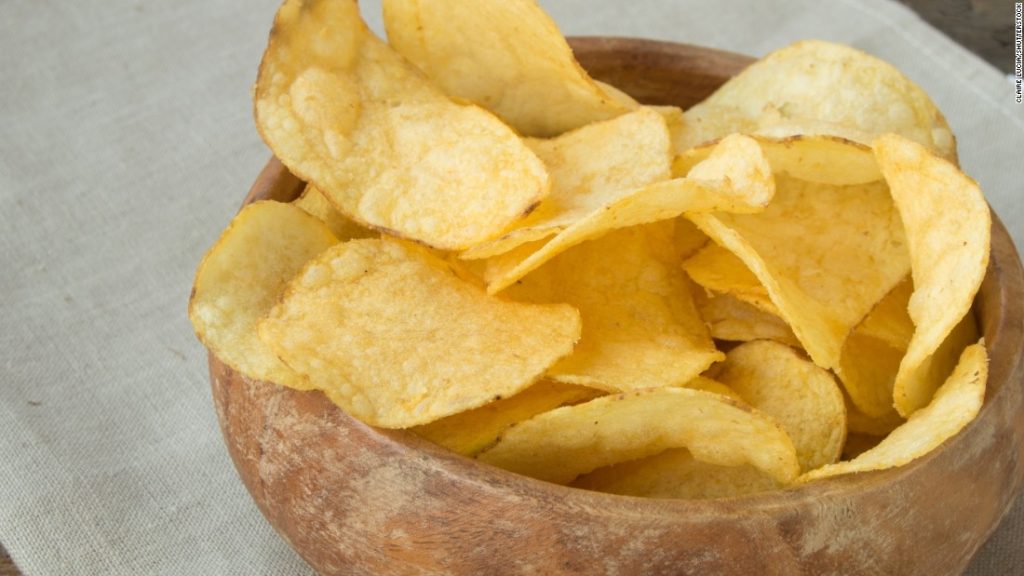 Quick Cooking: Speed and Efficiency
In a fast-paced restaurant environment, efficiency is key. Gas fryers excel in this aspect, as they offer quick heating and rapid cooking times. The high-powered gas burners heat the oil swiftly, allowing food to cook rapidly and reducing overall waiting time. This speed and efficiency enable you to serve hot and freshly fried items to your customers promptly.
The Challenges Of Frying In Commercial Kitchens:
Frying in commercial kitchens poses several challenges that can impact the quality and efficiency of the process. These challenges include:
Temperature fluctuations:
Maintaining a consistent frying temperature is crucial for achieving evenly cooked and golden-brown results. However, traditional fryers may experience temperature fluctuations, resulting in inconsistent food quality.
Time constraints:
In a busy commercial kitchen, time is of the essence. Frying large quantities of food can be time-consuming, leading to delays and increased wait times for customers.
Space limitations:
Commercial kitchens often face limited space, making it essential to choose appliances that optimize the available area without compromising functionality.
So how to solve these problems? Here to introduce you commercial single tank gas fryer from MARCHEF. They have different capacities for your choice.
Whether you plan to make a large portion of fried food or a small portion of pre-dinner snacks, etc., MARCHEF will recommend the most suitable plan for you according to your needs.
Simplifying The Frying Process With A Commercial Single Tank Gas Fryer:
A MARCHEF commercial single tank gas fryer addresses the challenges faced in commercial kitchens, offering effortless frying solutions. MARCHEF's commercial single tank gas fryer takes into account both large and small capacity needs, ranging from 10 liters to 48 liters. Let's take its 48-liter commercial single tank gas fryer as an example.
Let's delve into its key features:
Efficient Gas Heating: Quick and Consistent Results:
With the commercial single tank gas fryer, the process of frying food is simplified and made more efficient. The gas-powered heating system, whether using LPG or natural gas, ensures rapid and consistent heating throughout the frying process.
This means that you can achieve quick and uniform cooking results, minimizing waiting times and maximizing productivity.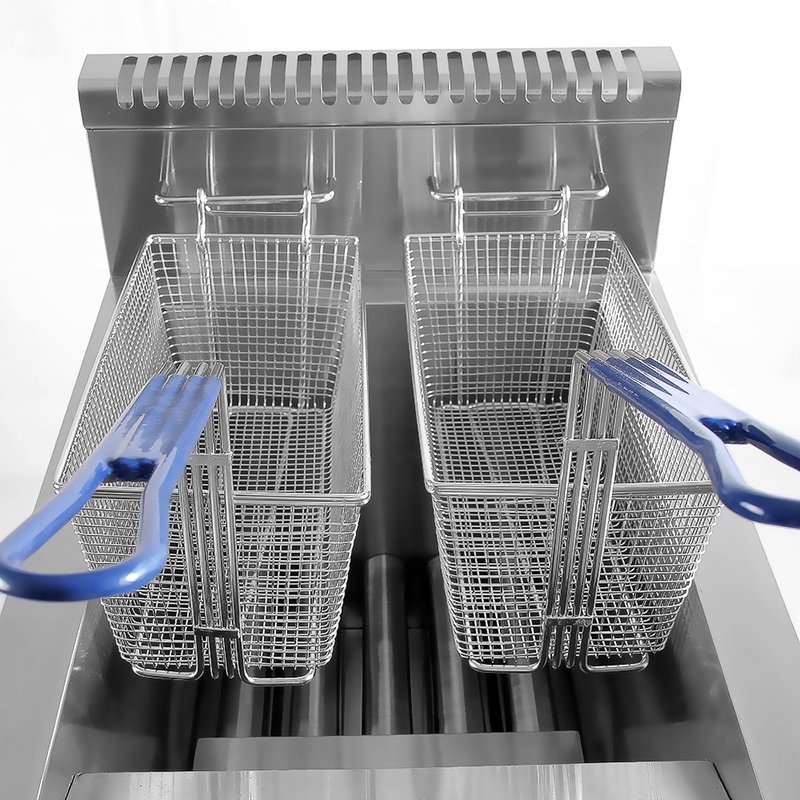 Large Capacity for High-Volume Cooking:
The 48-liter capacity of the commercial single tank gas fryer is designed to meet the demands of high-volume cooking in commercial kitchens.
Whether you're frying large quantities of French fries, chicken wings, or other popular menu items, this fryer can accommodate the needs of your business. Its generous size allows you to fry more food at once, increasing efficiency and reducing cooking time.
Convenient and Practical Design:
MARCHEF's commercial single tank gas fryer is designed with practicality in mind. The inclusion of two baskets with handles allows for the simultaneous frying of different foods or larger batches, saving time and effort. The durable frying pan baskets are made of stainless steel, ensuring longevity and ease of use.
Precise Temperature Control for Perfect Results:
The fryer is equipped with a precision imported thermostat, which enables accurate temperature control. This ensures that the oil stays at the desired temperature, preventing under or overcooking of the food.
The inclusion of a flameout protection feature adds an extra layer of safety by automatically cutting off the gas supply in the event of a flameout.
Easy to Operate and Maintain:
MARCHEF's commercial single tank gas fryer is designed to be user-friendly. It features a power switch and temperature limiter for easy operation and safety control.
The oil tank with a valve allows for convenient oil drainage and cleaning. These features make the fryer easy to maintain, saving you time and effort in the daily operations of your restaurant.
Impact On Food Consistency And Reduced Cooking Times:
A commercial single tank gas fryer significantly impacts food consistency and reduces cooking times, benefiting both the kitchen staff and customers. Here's how:
With precise temperature control, gas fryers ensure that food items are cooked evenly, resulting in consistent texture, color, and taste. Whether it's crispy fries or perfectly fried chicken, customers can expect a uniform and delightful dining experience.
The quick heating capabilities of gas fryers contribute to reduced cooking times. This allows kitchen staff to fry larger batches of food more efficiently, minimizing wait times for customers and increasing overall productivity.
Gas fryers are more efficient than electric fryers, which means they produce less heat and odor. This helps prevent overcooking and burning of foods, which can lead to a loss of nutrients and overall quality.
Final words:
By incorporating a commercial single tank gas fryer into your kitchen, you can transform the frying process from a labor-intensive and time-consuming task to an effortless and efficient operation. Embrace the benefits of this innovative appliance and unlock a world of frying possibilities in your commercial kitchen.
A commercial single tank gas fryer is an invaluable asset for any commercial kitchen, providing effortless frying solutions and overcoming the challenges associated with frying.
Please feel free to contact our friendly reception staff for any product equipment questions!