Menu Possibility Up! Various Commercial Cooking Equipment For Sale
Do you know where is various commercial cooking equipment for sale available? In the dynamic culinary industry, staying ahead of the competition is essential for success.
One way to elevate your offerings is by expanding your menu with exciting and diverse dishes. To support your culinary ventures, MARCHEF offers various commercial cooking equipment for sale.
In this blog, we will explore some excellent menu choices and recommend the necessary equipment to bring your culinary visions to life.
What Are The Benefits Of Expanding Your Commercial Menu?
Expanding your commercial menu can offer numerous benefits for your business. Here are some key advantages:
Attracting New Customers:
A diverse menu allows you to cater to a wider range of preferences and dietary restrictions. By offering a variety of options, such as vegan, gluten-free, or international dishes, you can attract new customers who may not have considered your establishment before.
Differentiating Yourself from Competitors:
In a crowded market, having a diverse and innovative menu can help you stand out from the competition. Offering unique dishes or signature creations that cannot be found elsewhere can give you a competitive edge and help build your brand identity.
Upselling and Cross-Selling Opportunities:
A broader menu creates more opportunities for upselling and cross-selling. Customers may be enticed to add sides, appetizers, or drinks that complement their chosen dish, resulting in increased revenue per customer.
Basic Menu Suggestions And Equipment Recommendations:
The great thing about a basic home bar is that you can choose what you want to focus on and build your bar around that. Here are some basic menu suggestions and equipment recommendations:
1. Gourmet Burger Extravaganza:
The humble burger has evolved into a gourmet delight, offering endless possibilities for culinary innovation. Introduce a mouthwatering selection of gourmet burgers to your menu, and watch your customers' taste buds dance with delight. To make these culinary creations, you will need the following commercial cooking equipment:
Invest in a top-quality grill to achieve the perfect sear and caramelization on your burgers. Look for features like adjustable temperature control and ample grilling surface to cater to high-demand periods.
Create delectable sauces and spreads to complement your burgers with a powerful commercial blender. Opt for a model that offers variable speeds and robust blending capabilities.
MARCHEF's leading commercial blender can be used wet or dry, not only for mixing sauces but also for mixing other ingredients.
Enhance your menu with crispy onion rings or tantalizing fries. A reliable deep fryer with precise temperature control and fast recovery time will ensure consistent and crispy results.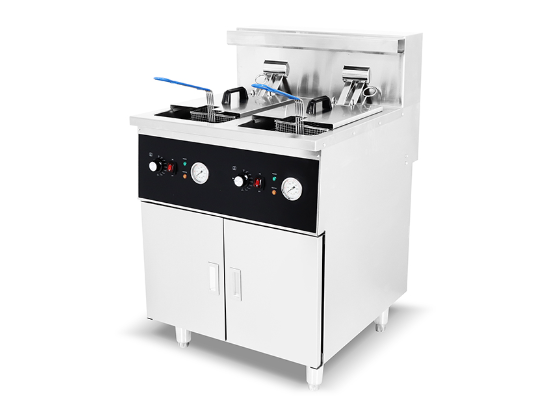 MARCHEF has single-tank and double-tank deep fryers. If you want to serve small portions of deep-fried food, a single-tank deep fryer will suffice. If you want to add a few more deep-fried dishes to the menu, the double tank will be more suitable.
2. Artisan Pizza Delights:
Crafting artisanal pizzas allows you to showcase your culinary expertise and delight your customers with unique flavor combinations. Elevate your pizza game with these essential commercial cooking equipment:
Achieve that perfect crispy crust and gooey cheese by investing in a professional-grade pizza oven. Consider features like multiple heating elements, adjustable temperature control, and a rotating deck for even cooking.
Save time and effort in kneading dough by using a high-quality dough mixer. Look for a model with variable speed settings and a robust motor to handle large batches.
3. Exquisite Sushi Showcase:
Sushi has gained immense popularity worldwide, and offering a diverse sushi menu can attract discerning customers. To create an exquisite sushi showcase, consider the following commercial cooking equipment:
Achieve perfect sushi rice consistency every time with a reliable sushi rice cooker. Look for models with precise temperature control, a non-stick inner pot, and a large capacity to meet the demands of a busy sushi bar.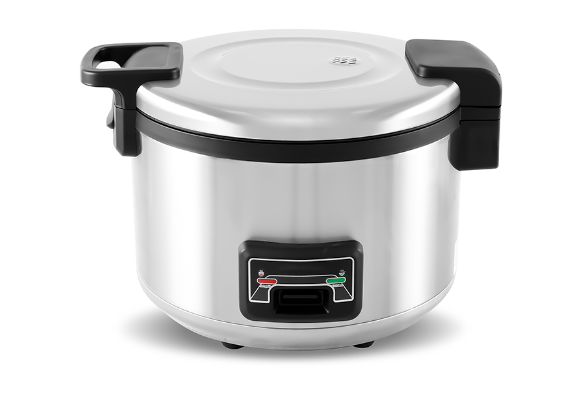 In MARCHEF, finding a good rice cooker is very simple. Because MARCHEF is a kitchenware manufacturer from China with various commercial cooking equipment for sale.
Among them, rice is a specialty food in China. So you can rest assured to choose a MARCHEF rice cooker for sushi or other Asian delicacies.
 Sushi Rolling Mat and Knife:
Ensure consistent and precise sushi roll preparation with high-quality bamboo sushi rolling mats and sharp, professional-grade sushi knives.
Showcase your beautifully crafted sushi creations in an elegant sushi display case. Opt for a refrigerated case to maintain freshness and highlight the artistry of your sushi.
MARCHEF has many cold showcases of different capacities for you to choose from. These display cases have transparent glass, which can make it easy for your customers to see your exquisite food.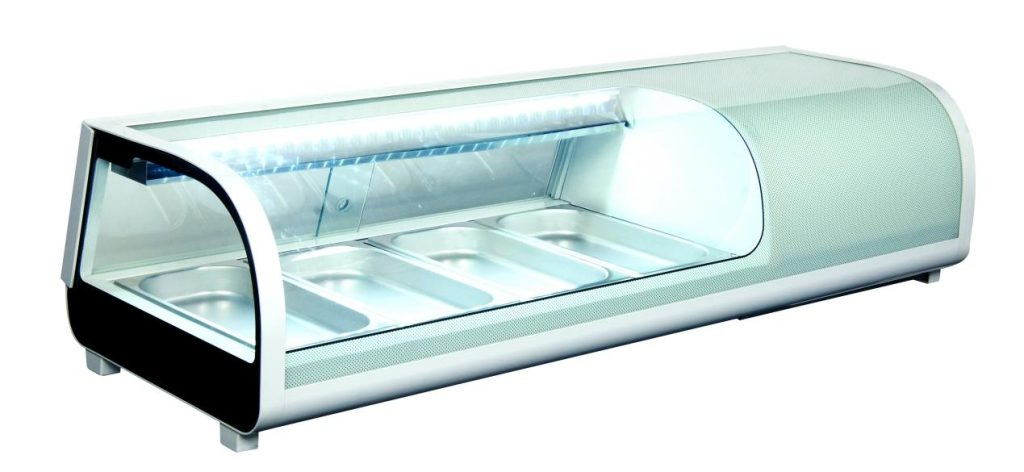 Popular Gourmet Recipes On The Internet And The Required Equipment:
With the rise of social media and the influence of viral food trends, incorporating netizen-favorite menus can help generate buzz and attract a wider audience to your establishment. MARCHEF offers a range of commercial cooking equipment for sale to support your culinary endeavors.
From toasters and blenders to espresso machines and deep fryers, equip your kitchen with the necessary tools to create Instagrammable dishes and cater to evolving customer preferences.
Embrace the culinary possibilities and elevate your business with MARCHEF's various commercial cooking equipment for sale. Explore our range today and unlock the potential to become a culinary sensation.
1. Instagrammable Brunch Specials:
Brunch has become a social media sensation, with visually appealing and delicious dishes taking center stage. Consider adding these Instagram-worthy options to your menu:
Serve up unique variations of avocado toast, such as adding poached eggs, smoked salmon, or feta cheese. To prepare perfectly toasted bread, invest in a commercial-grade toaster.
Offer vibrant and nutrient-packed acai bowls topped with fresh fruits, granola, and a drizzle of honey. A high-powered blender is essential for achieving a smooth and creamy acai base.
2. Vegan and Plant-Based Delights:
Cater to the growing demand for vegan and plant-based options by introducing delicious and satisfying dishes that celebrate the flavors of plant-based ingredients. Consider these choices:
Prepare creamy vegan soups, smoothies, and sauces with a powerful blender that can effortlessly blend ingredients to perfection.
Final words:
I believe that you already know how to arrange the menu of your gourmet shop through the recommendations of the above-mentioned delicacies and the corresponding equipment required! The most important thing is: to do a good job of every delicious food carefully.
This original intention is similar to that of MARCHEF: they have been working hard to make better kitchen equipment and help chefs make better food. So, if you have any needs, please ask MARCHEF's customer service team directly, they will be more than happy to serve you.
Please feel free to contact our friendly reception staff for any product equipment questions!